Welcome to Aspen Elementary School
欢迎阿斯小学
Thank you for stopping by.
Brad J. Davies, Principal  |  945 W. 2000 N., Orem, UT 84057  |  Voice: 801.610.8100; Fax: 801.227.8786
Summer Office Hours  9:00 – 12:00  Monday – Friday
If you are unable to contact anyone during these hours, please call 801-610-8100 and press #4 to leave a message for Mr. Davies. The secretaries are not in much during the summer so it would be better to leave a message for Mr. Davies. He will return your call at his earliest convenience.
"Aspen is an innovative, nurturing community dedicated to educating all students to ensure they become productive citizens."
COMING EVENTS
JUNE, JULY, AND AUGUST
Have a great summer!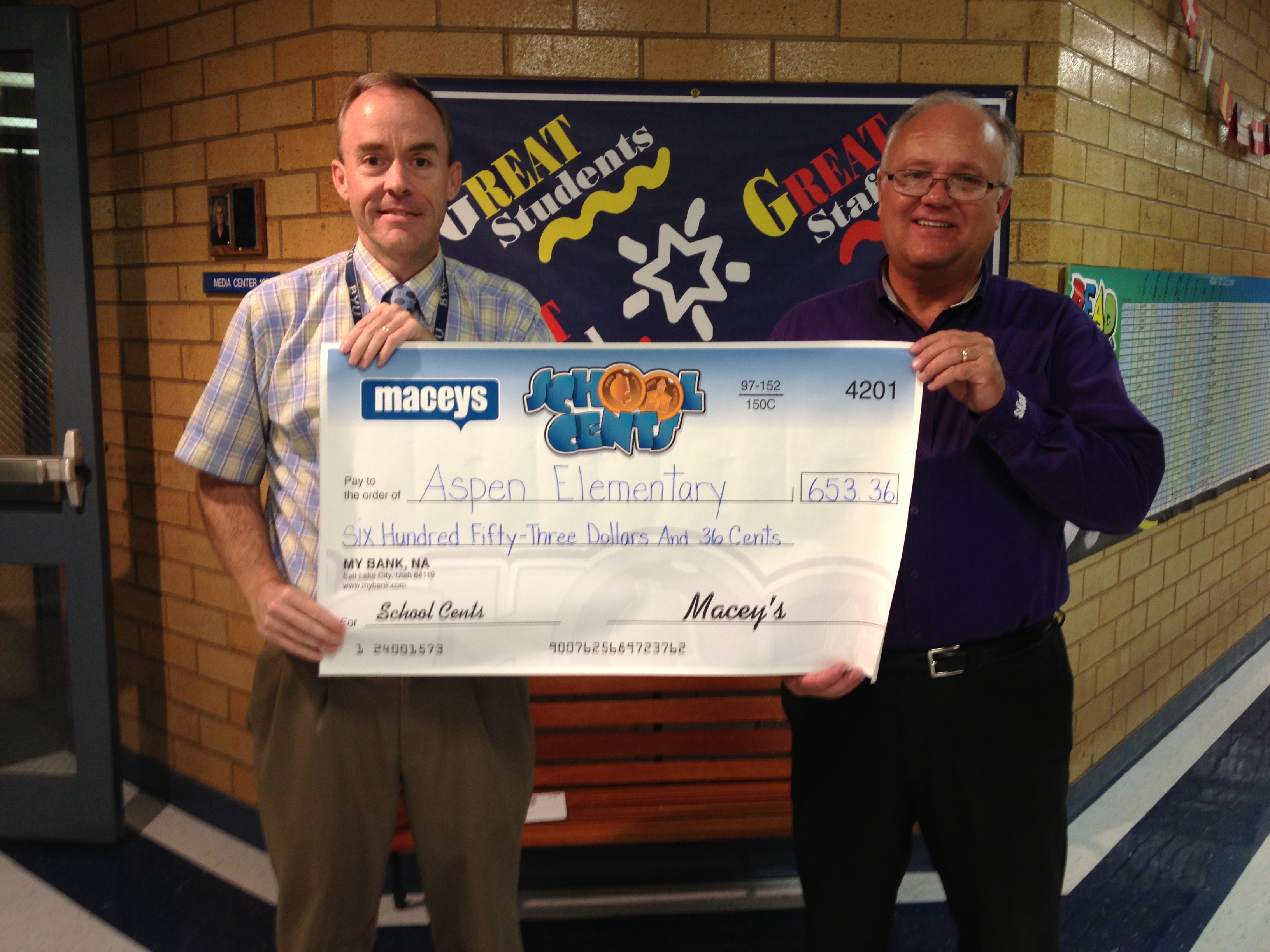 "Thank you to Maceys and the School Cents program. Aspen Elementary received the most money out of all schools participating. We thank them for this donation and look forward to working with them in the future!"
DAILY SCHEDULE
Early Out Monday
A.M. Kindergarten 9:15 – 12:00
P.M. Kindergarten 12:35 – 2:30
1 – 6 Early 8:00 – 1:15
1 – 6 Late 9:15 – 2:30
Regular Day (Tues-Fri)
A.M. Kindergarten 9:15 – 12:00
P.M. Kindergarten 12:35 – 3:30
1 – 6 Early 8:00 – 2:15
1 – 6 Late 9:15 – 3:30
We would like to welcome these new teachers to our Aspen Elementary Faculty.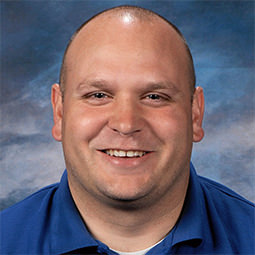 My name is William Shumaker.  I have been teaching for 10 years in the Alpine School District.  I graduated from BYU with my Bachelor's and from SUU with my Master's.  I started my teaching career at Grovecrest Elementary, then moved over to Freedom Elementary.  I have a beautiful wife and 5 children (1 girl and 4 boys).  I am truly excited to work and serve alongside you as the new Partnership Coordinator at Aspen Elementary.
My name is Peifen Carter. I am from Taiwan.  I am graduated from National Pingtung University, with bachelors degree in Applied English in 2011. After graduation I went to BYU English Language Center to have more English experience. Language is always my favorite subject. It is my pleasure to have Chinese as my native language. I am very happy to have a chance to teach in Aspen elementary this following year. This is a very good opportunity for me. I like kids and I believe we would have a very fun year.
My name is Jaylynn Payne. I was born and raised in Arkansas. I graduated from Arkansas State University in 2011 with my degree in Early Childhood Education. I taught in Arkansas for three years and taught first and second grades while there. I am very excited to be moving to Utah this summer to be closer to family and to teach second grade at Aspen! My hobbies include spending time with family and friends, reading, and running. Teaching children is my passion, and I feel blessed to be able to continue to do this at Aspen Elementary.
My name is Carlie Christensen. I was born and raised in Murray and now live in Eagle Mountain. I played competitive softball up until high school and loved participating in choir each year. With the little free time I have, I love to read, play board games and video games, and, of course, I love to sing. I'm excited to be in the 4th grade next year and that I get to consider myself an Aspen Eagle!
My name is Moniqua Duncan. I am a new fifth grade teacher at Aspen this year! This will be my first year teaching. Previous to working at Aspen, I worked for 5 years as a Teacher's Assistant in a first grade classroom. I love the Fine Arts and love to find ways to add them to my teaching. I also enjoy being active. One of my favorite things to do during the summer is hike Y Mountain. I look forward to meeting my new class and being apart of the Aspen Family.
Lara Washington has been a Lindon resident for 12 years and an Aspen Elementary mom for 4 years.  She has enjoyed getting to know the Aspen staff, students, and families during the last two years while working as an aide.  She graduated with her B.S. in Elementary Education from UVSC.  Mrs. Washington is excited to dive into the computer curriculum and is thrilled that she gets to work with every student at Aspen.
HOW IS ASPEN DOING?
The Public School Data Gateway displays information about Utah's public education system at the state and school levels. Click here or on the logo below to go to the Data Gateway site.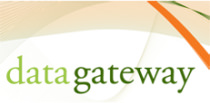 DONATE TO ASPEN
You can now donate to Aspen Elementary (through the Alpine Foundation) online.
Donations are tax deductible. Thank you for your support of Aspen Elementary.
ASD CONNECT – SCAN THE CODE – GET THE APP
Available on the iOS Store and on Google Play



View the ASD Connect video HERE.